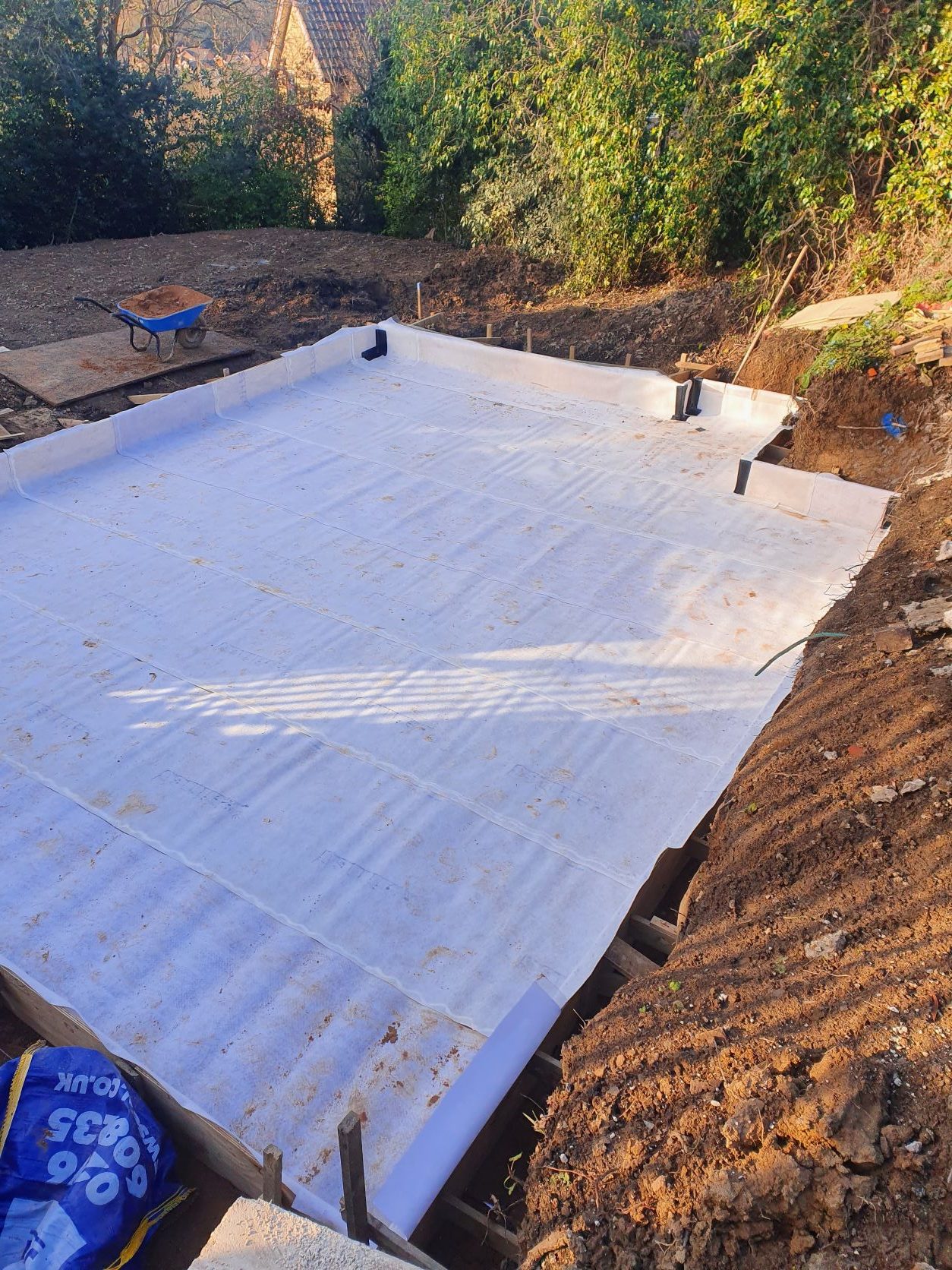 We have been contracted to provide the structural waterproofing strategy for a new build lower ground floor in Sheffield. The waterproofing solution determined is defined in BS 8102 2009 Protection of Structures against Water from the Ground as a "Grade 3" environment where no dampness is permitted and where the internal environment needs to be managed using appropriate environmental controls.
Work to date by Damptec Systems Ltd has included
Preparation of the blinding sub base and shuttering around the perimeter ready for the application of the Delta DualProof membrane
Building first course of internal blockwork using a load bearing engineering brick/concrete upstand
One course of engineering bricks to create a threshold at the rear of the property i.e. south elevation
Application of the Delta DualProof over the sub site with an upturn over the shuttering.
Once the main contractor has cast the main concrete slab, Damptec will return to install the Waterproofing Type A and Type C Systems
Sheffield
South Yorkshire