Integrating structural waterproofing from design to construction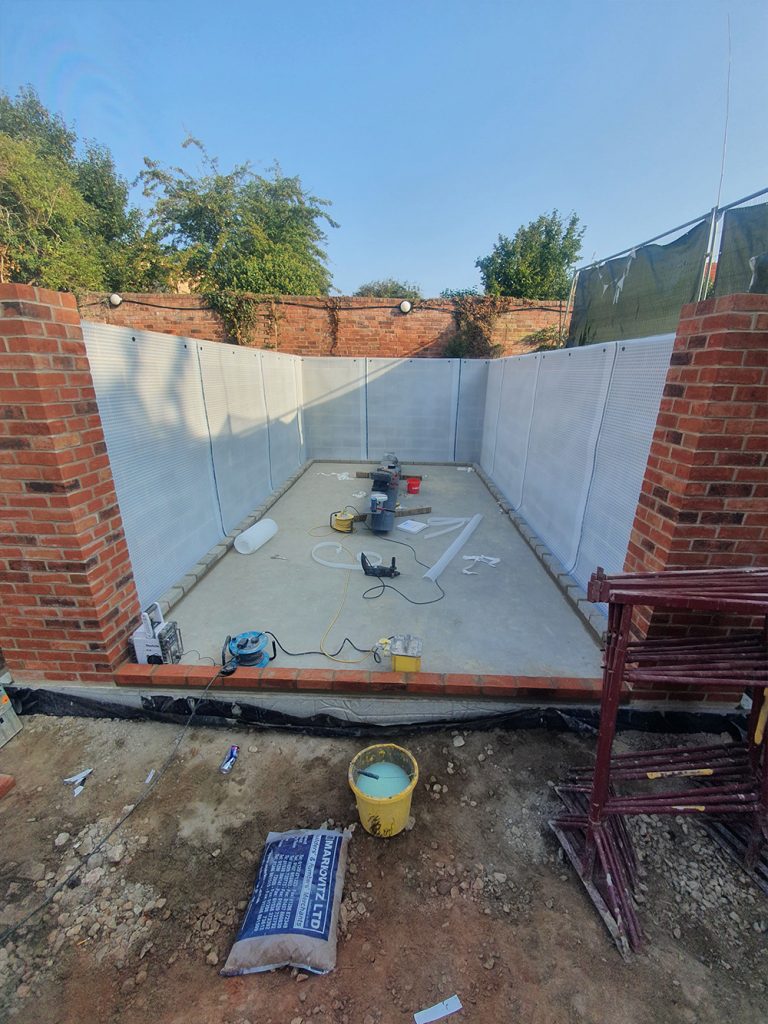 It is very important to only employ experienced professionals to advise on and carry out basement waterproofing. You should ensure they hold the CSSW (Certificated Surveyor in Structural Waterproofing) qualification. The NHBC requires this qualification for new build guarantee schemes. ​
Our surveyors hold the CSSW qualification and we are members of the Property Care Association. 
​Some of the issues you are likely to face with a new build include challenges after excavation. At this stage water can rapidly fill the newly dug site from rainfall and laterally through the soil.  Our experts will advise how to manage free water away thereby removing this potential cause of delay.​
Damptec will ensure that your design and subsequent construction works meet the regulatory requirements for basement waterproofing. As part of our service we will liaise with architects and builders as work progresses.​
This would include choosing the correct waterproofing system for your new build. We can help you to navigate through potential problems regarding pooling water by mean of land drainage for example.
Why it is essential to use a surveyor with a CSSW qualification
​Guarantee scheme providers for new builds include NHBC and Premier Guarantee. It is worth noting however that they only guarantee works designed by surveyors who hold the CSSW qualification.  Damptec Systems Ltd has the required level of competence and specialism to provide all of your structural waterproofing needs. ​