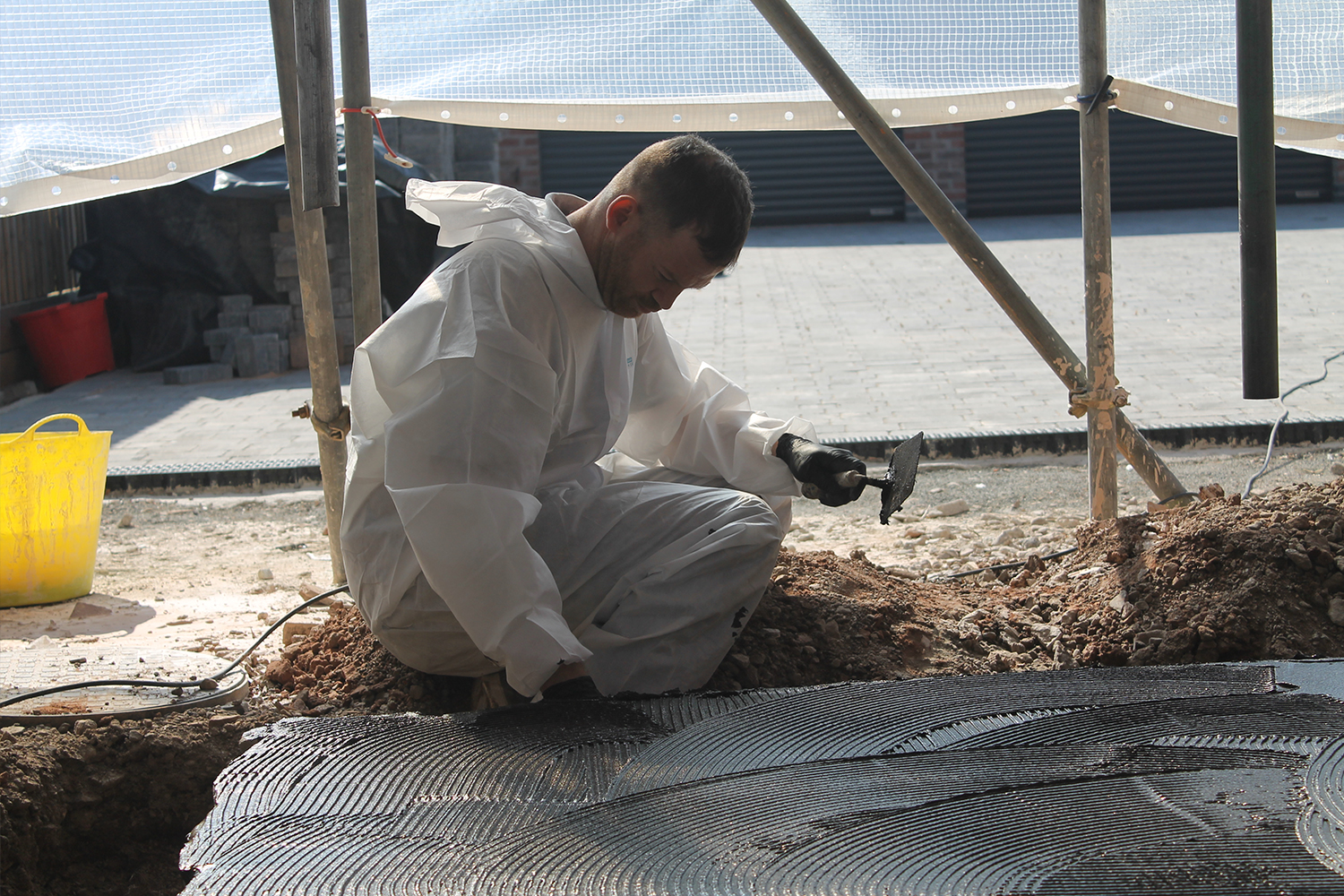 Independent Structural Waterproofing Specialists
We are independent structural waterproofing specialist contractors established in 2012 based in Chesterfield with offices in Nottingham, Sheffield, Derby and Stockport.  We cover South Yorkshire, the North East Midlands and the Stockport area.  Our services include basement conversions, ground gas protection, new build and retro-fit basement conversions, podium decks and buried roof waterproofing.  We work with commercial and private clients.  
Approved Installers
Our team of approved installers is headed by Carl Weatherhead (CSSW CSRT). We are members of the Property Care Association (PCA), the UK's leading trade association for property care with the aim of promoting best practice and protecting consumers.  Our surveyors and technicians are all PCA trained and qualified.  We are audited by the PCA every two years as part of our membership requirements.  
We are approved specialist contractors for Delta Membrane Systems Ltd, Newton Waterproofing Systems and Triton Systems, market leaders in product innovation for basement waterproofing and below ground tanking systems.  
Professional and Guaranteed
All work below ground is carried out in accordance with BS 8102-2009.  Our specialists offer friendly and professional advice on the design, installation and maintenance of external, internal and combined waterproofing systems for below ground structures. We ensure the correct specifications are in place from the design stage onwards to meet the requirements of structural warranty providers such as NHBC, LABC, CPL and Premier Guarantee. We work closely with architects, structural engineers, construction companies and other specialists on site.
Our work comes with our own guarantee.  As PCA members we can also offer third party insurance backed guarantees through GPI Ltd. 
Recent Case Study
New build plot - waterproofing with Hydrobond 2k-flex and Newtio 410 geo-drain protection
The Damptec team are working on a new build site in Nottinghamshire requiring a combined Type A and Type C waterproofing system to provide barrier and drained protection to conform to the requirements of BS 8102:2009.
The photo shows Geo-Drain Quattro applied over the primary external waterproofing membrane on the external walls…
We have offices in Nottingham, Derby, Sheffield,
Stockport and Chesterfield.
We cover South Yorkshire, The North East Midlands
and the Stockport area.
"Could not be happier with the quality of work and level of care taken by Damptec. Incredibly professional but also always friendly and personable. The fact that it was a small company meant I felt that it was possible to meet and get to know everybody in it, which added to the sense of trust and personal connection…"
Anna Lawson