Rising Damp treatment with guarantee
Rising damp results where a damp proof course (DPC) has been compromised, for example through bridging of the DPC due to raised external ground levels, or, in older properties, the absence of a DPC. The results are staining to the decorative coverings, blown plaster, peeling paintwork and wallpaper and a risk of rot to joists and floorboards in direct contact with damp masonry.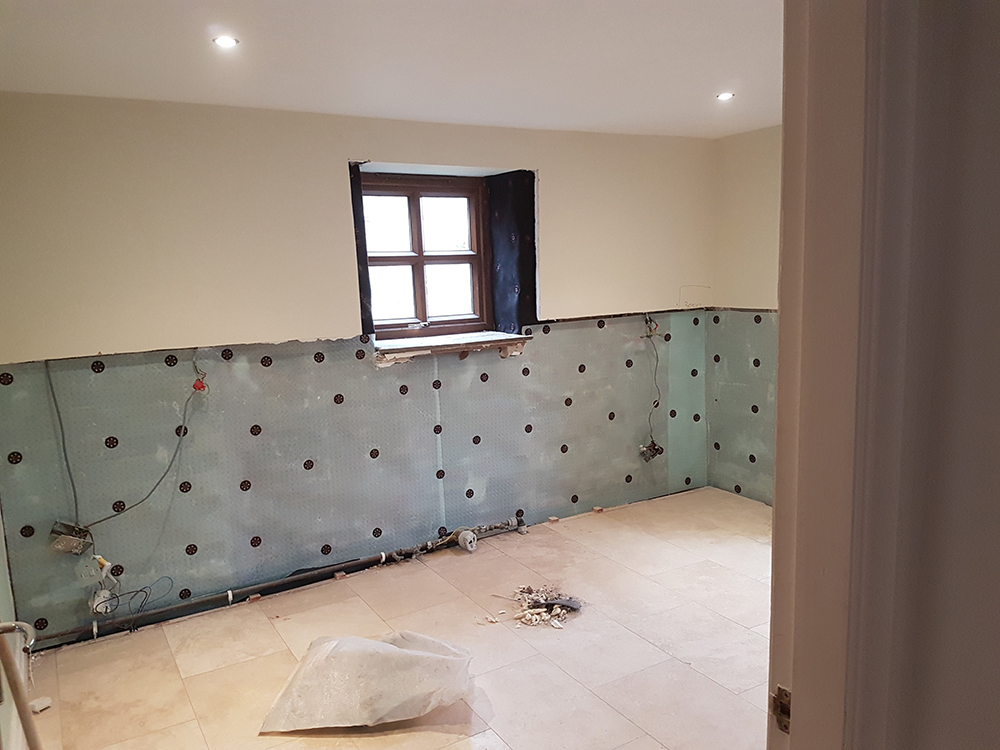 For the treatment of rising damp we use a blend of silane and siloxanes for injection into the mortar bed which cures to form a water repellent. A membrane system is installed on the walls which are then drylined and plastered.
​All of our damp proof course work is carried out in accordance with British Standard "Code of Practice for Diagnosis of Rising Damp in Walls of Buildings and Installation of Chemical Damp Proof Courses" BS6576: 2005
Our remedial treatment system provides a dry surface ready for decoration within 7-10 days of treatment if the membrane system is used. We offer ten year guarantees for our rising damp treatment as well as insurance backed guarantees via GPI Ltd.
Penetrating Damp
Penetrating damp is moisture which enters a property through the building fabric. This can result from a variety of causes the most common of which include blocked or broken gutters, leaking pipes, missing roof tiles or weathered brickwork.
The first thing to do is to fix the cause of the water ingress. Once this has been done it is likely that the internal plaster will need to be removed and replaced with a specialist damp resistant plaster or membrane.
You should also check whether adjoining timbers have been affected by prolonged contact with moisture. This can result in the onset of fungal decay in the form of wet or dry rot and damage by wood boring beetles attracted by the damp timber.
Contact the specialist team at Damptec Systems Ltd and we will arrange for one of our CSRT qualified surveyors to investigate for you.
​