If a property is built on or near contaminated land there is a risk of hazardous gases including carbon dioxide, methane, radon and hydrocarbon vapours entering the building. These gases may be present on brownfield and landfill sites but can also occur naturally. In many regions across the UK radon gas is not an issue but in some locations it can pose a serious danger and represents the second most common cause of lung cancer after smoking. Such gases will collect in the lowest areas of a property in particular in the basement. If allowed to concentrate such gases can form a serious risk to human health.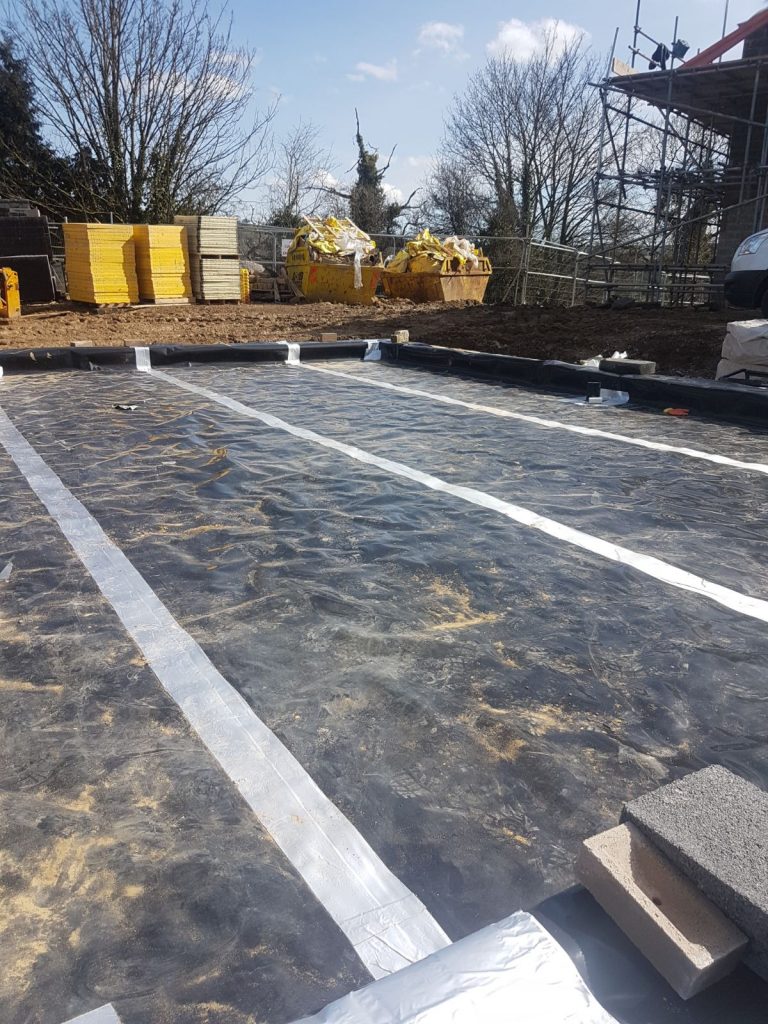 If you are therefore converting a basement, adding an extension or building a new housing development you should consider the need for protection from ground gas through the use of ground gas membranes which stop gases from entering the property. We can incorporate this feature into below ground waterproofing where there is a basement, retaining wall or lift pit for example which needs a combination of ground gas protection and waterproofing.
We specialise in combined ground gas and structural waterproofing systems.
Damptec Systems Ltd holds approved contractor status with a number of leading manufacturers including Delta Membranes, Memtech Membranes and Triton Systems
For more advice or to arrange for an installation quotation please contact Carl Weatherhead CSRT CSSW