Woodworm treatment
Woodworm is actually a generic term for a number of wood boring insects that can infest your home and attack the wood, the most common of these being common furniture beetle (Anobium Punctatum). Woodworm is often associated with dampness as poor ventilation and high humidity are aspects of both problems. You may have woodworm if you can spot exit holes in your wood approximately 1.5mm in diameter along with small piles of bore dust (frass). If you are unsure then Damptec are available to conduct a survey and recommend the correct course of action if woodworm is present.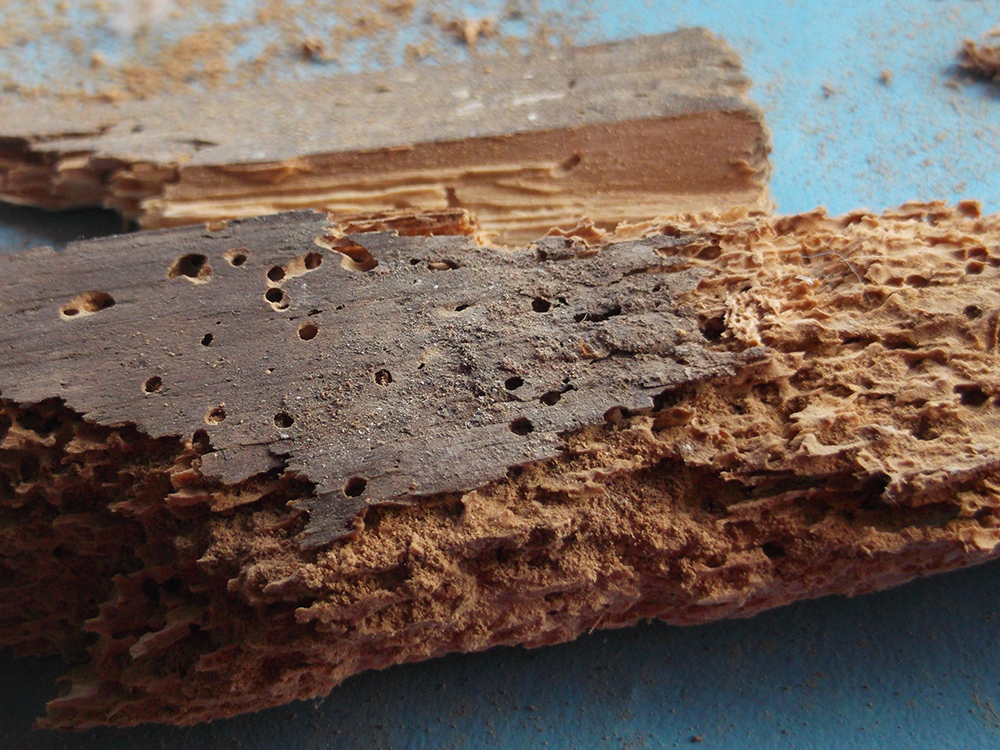 For a common furniture beetle infestation we would recommend a blanket treatment using a microemulsion wood preservative concentrate formulated for the in-situ treatment of timbers which are affected by wood boring insects.
​​Warning notices are displayed after treatment has been carried out stating the re-entry time.
Replacement timbers must be pre-treated in accordance with BS8417 2003 or treated on site with a wood preservative meeting the requirements of the above specification.
Treatment comes with our 10 year guarantee. Third party insurance backed guarantees are also available from GPI Ltd.
Please note that Damptec Systems Ltd will treat timbers in situ but will not be involved with replacing the affected timbers or installing new timbers.