Podium deck/buried roof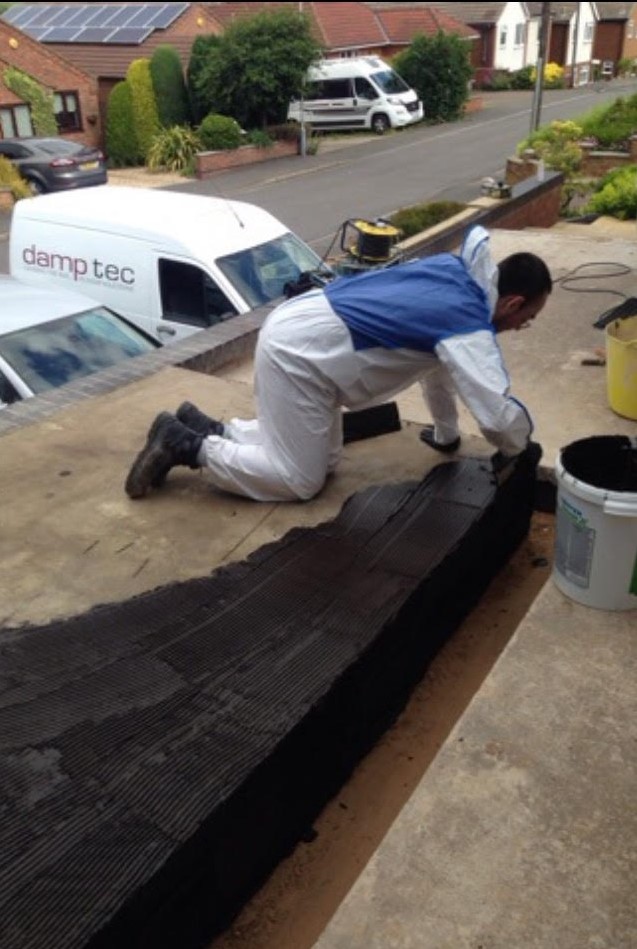 The creation of a dry space in the workshop beneath this buried roof
We used an external: "Type A" (barrier protection) system to waterproof this semi-buried roof over a workshop.
The procedure involved:
Application of Polysil-TG500 primer to all surfaces in a spray coat application at a usage rate of 0.15kg / coat / m².
Application of two coats of Koster Deuxan-2C polymer modified thick bitumen compound at 6kg/m². 1st coat to be applied with a 6mm notch trowel, and then levelled.  Following the installation of glass fibre mesh, the second coat is to be applied with a 6mm notched trowel to a total wet film thickness of 6mm and finished level.
 Internal angles are to be filleted with Repair-Mortar-Plus before the application of Deuxan-2C and fibre glass mesh should be pushed into the first coat and over any joints.
Installation of Koster KSK membrane on top of the Deuxan 2c sealing the membrane joints with KBE liquid film.
Application of Delta-GeoDrain Quattro to horizontal surfaces with joints overlapped and sealed.
This job in Nottingham took a total of 4 days and was carried out by our dedicated team of trained damp technicians and overseen by Carl Weatherhead, Certificated Surveyor in Structural Waterproofing.